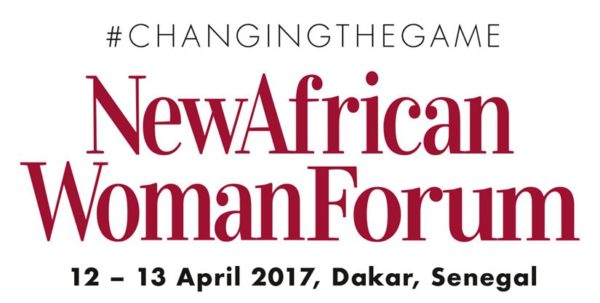 The New African Woman magazine has released the nominees' list for the second edition of its New African Woman Awards.
This list is another opportunity to celebrate women who are making a positive impact in their various fields of endeavour.
Bellanaija's Uche Pedro  and CNN's Zain Ejiofor Asher were among the nominees in the New African Women in Media category.
Chosen in 12 categories, 68 groundbreaking women made the final list which will now be adjudicated by a special panel of judges, and the winners in each category will be announced on April 12, 2017 at a Gala Dinner in Dakar, Senegal.
The second edition of the New African Woman Forum (NAW Forum) is scheduled to hold in Dakar, Senegal, on the 12th and 13th of April 2017.
The new UN Deputy Secretary-General, Nigeria's Amina J. Mohammed, nominated in two categories – Politics and Woman of the Year, Executive Director of UN Women, South Africa's Phumzile Mlambo-Ngcuka Somalia's first female presidential candidate Fadumo Dayib, Gambia's doyen of democratic change,Fatoumata Jallow-Tambajang, Nigerian author Chimamanda Ngozi Adichie, South African former Public Protector Thuli Madonsela, first female FIFA Secretary-General, Fatma Samoura (Senegal) are some of the names that made the final list from the thousands of nominations received.
Kenyan actress Lupita Nyong'o, South African Olympic gold medallist Caster Semenya, Nigerian comedy prodigy Emmanuella Samuel (There she is) also made the nominees' list.
Organised by the pan-African bi-monthly, New African Woman magazine, the Awards – which celebrate and honour exceptional African women who have made a positive impact and contributions in their communities and the continent at large, in the past 12 months – will take place on the eve of the New African Woman Forum, which takes place at Dakar's Terrou-Bi Hotel on April 13 2017.
The New African Woman Awards and Forum,first held in London in March last year, under the theme "Changing The Game", were born from the ethos that launched New African Woman magazine nine years ago: to boldly and positively highlight, share and represent African women's issues, on the premise that women are an indispensable element in Africa's growth story, and to celebrate the women contributing to that change.
See the full list of nominees below:
New Africa Woman in Business
Jennifer Riria – Kenya
Madjiguene Sock – Senegal
Dr Nathalie Beatrice Chinje – Cameroon
Salwa Idrissi Akhannouch – Morocco
Tabitha Karanja – Kenya
Phuti Mahanyele – South Africa
New African Woman in Politics
Fadumo Q. Dayib – Somalia
Fatoumata Jallow-Tambajang – Gambia
Nayé Anna Bathily – Senegal
Phumzile Mlambo-Ngcuka – South Africa
Monique Mukuna – DR Congo
Amina J. Mohammed
Nigeria New African Woman in Education
Noëlla Coursaris Musunka – DR Congo
Oley Dibba-Wadda – Côte d'Ivoire
Graça Machel – Mozambique
Tsitsi Masiyiwa – Zimbabwe
Prof Unoma Ndili Okorafor – Nigeria
Rapelang Rabana – South Africa
New African Woman in Science
Anne Wanjohi – Kenya
Prof Aminata Sall Diallo – Senegal
Dr Helena Ndume – Namibia
Jessica O. Mathews – Nigeria
Dr Ola Orekunrin – Nigeria
Dr Tebello Nyokong – South Africa
New African Woman in Finance
Binta Touré Ndoye – Togo
Bola Adesola – Nigeria
Lamyaa Gadelhak – Egypt
Stella Kilonzo – Kenya
Viola Llewellyn – Cameroon
Evelyne Tall-Daouda – Senegal
New African Woman in Agriculture
Mame Khary Diene – Senegal
Maria Andrade – Mozambique
Kambou Lydie Rachel – Côte d'Ivoire
Rahab Kariuki – Kenya
Rose Funja – Tanzania
Tumusiime Rhoda Peace – Uganda
New African Woman in Media
Amira Yahyaoui – Tunisia
Eloïne Barry – Guinea
Gina Din-Kariuki – Kenya
Uche Pedro – Nigeria (YAY!)
Zain Ejiofor Asher – Nigeria
Rokhaya Diallo – Senegal
New African Woman in Sports
Caster Semenya – South Africa
Diknesh Tamiru – Ethiopia
Fatma Samoura – Senegal
Isha Tejan-Cole Johansen – Sierra Leone
Tegla Loroupe – Kenya
Vivian Cheruiyot – Kenya
New African Woman in Arts & Culture
Aïssa Dione – Senegal
Esther Mahlangu – South Africa
Lupita Nyong'o – Kenya
Olfa Terras Rambourg – Tunisia
Sophie Zinga – Senegal
Joan Okorodudu – Nigeria
New African Woman in Civil Society
Theresa Kachindamoto – Malawi
Francine Furaha Muyumba – DR Congo
Hadiza Bala Usman – Nigeria
Salimata Lam – Mauritania
Theo Sowa – Ghana
Zainab Hawa Bangura – Sierra Leone
New African Woman on the Rise
Botlhale Boikanyo – South Africa
Emmanuella Samuel – Nigeria (That's Emmanuela)
Rebeca Gyumi – Tanzania
Ndeye Fatou Njie – Gambia
Vivian Onano – Kenya
Sonia Mezzour – Morocco
Warsan Shire – Somalia
Jaha Dukureh – The Gambia
New African Woman of the Year
Chimamanda Ngozi Adichie – Nigeria
Fadumo Dayib – Somalia
Fatoumatta Jallow-Tambajang  – Gambia
Madjiguene Sock – Senegal
Thuli Madonsela – South Africa
Amina J. Mohammed – Nigeria
Amazing! Who would have thought that a girl as young as Emmanuella would be nominated with high profile women in an award like this.
We wish her all the best!