Telecoms giant Globacom Ltd, popularly referred to as Glo, has been accused of mass-sacking members of staff who are female and married.
The former staff members have alleged that although a few men and single ladies were also let go, married women were the most affected.
A document shared by Twitter user @duchesskk showed that of 97 women let go by Glo, only 4 were single, while the rest were married.
ADVERTISEMENT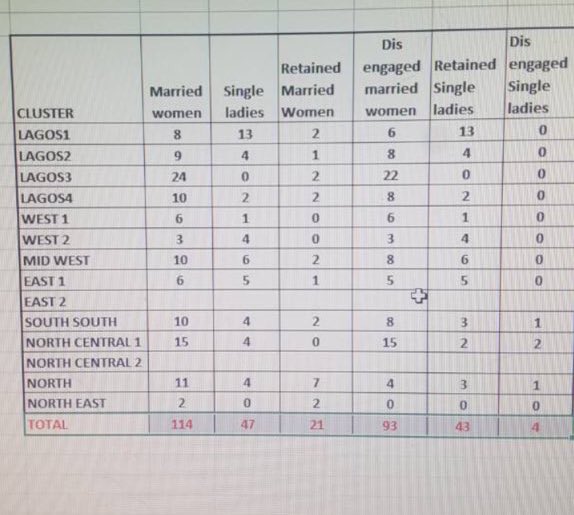 There have been protests in Enugu and Lagos, with some affected former staff members granting an interview to TVC's Let's Talk.
Glo has refuted the claims that married women were targeted in the mass sack.
In a statement released on its Twitter, the company said both male and female, single and married, were let go. It wrote:
Globacom has in the recent past let go of employees, both male and female, married and single, due to performance issues. It is not true that this was restricted to married women alone.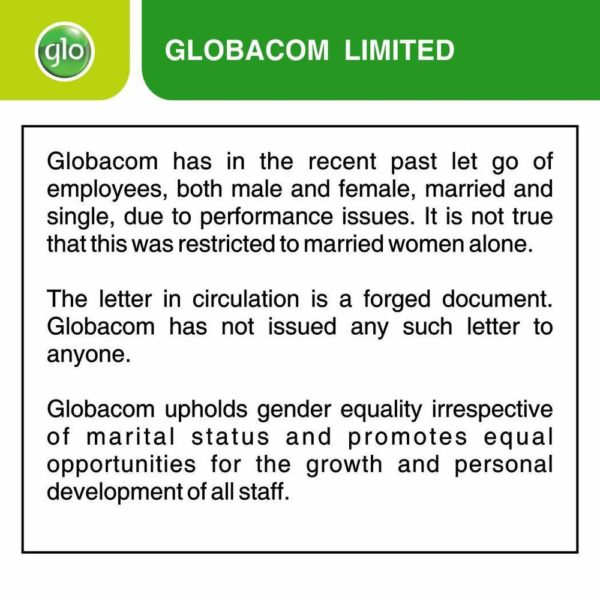 The women have said legal action is being taken to ensure they are compensated for the alleged discrimination.
Photo Credit: @GloWorld, @duchesskk