President Muhammadu Buhari on Thursday hosted Senate President Bukola Saraki and House Speaker Yakubu Dogara at the Abuja House, London.
The president had met with his media team on Saturday, and the secretary-general ofOrganisation of Petroleum Exporting Countries (OPEC) Muhammad Sanusi Barkindo, on Monday.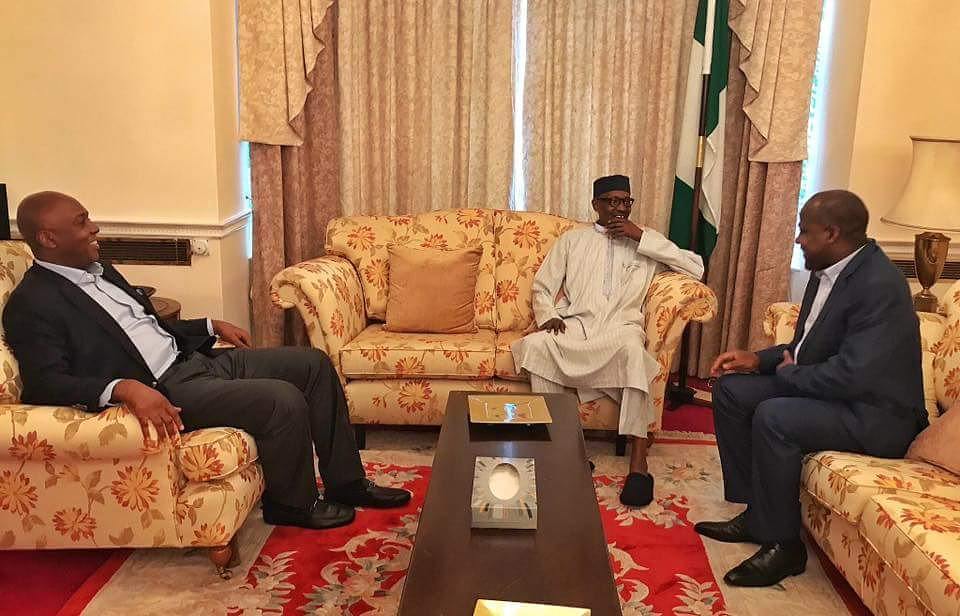 ADVERTISEMENT
The president had expressed appreciation to Nigerians during such visits, saying he will return to the country after clearance by his doctors.
The Speaker of the House of Representatives,Yakubu Dogara, however said there is tremendous improvement in the health ofPresident Muhammadu Buhari.
He also urged Nigerians to continue to pray for the safe return of the President.
"Today we visited His Excellency, President Muhammadu Buhari. I am glad that he is doing well. His health has improved tremendously. I urge all Nigerians to continue to pray and offer thanks to God for answered prayers and for the safe return of Mr President," Dogara said ina statement on his website.